Our five best things to do in Cambridgeshire
Stunning countryside, breathtaking fenland vistas, market towns full of history, and one of the world's greatest seats of learning – Cambridgeshire has an incredible amount to offer.
Including these five fantastic things to do and places to visit.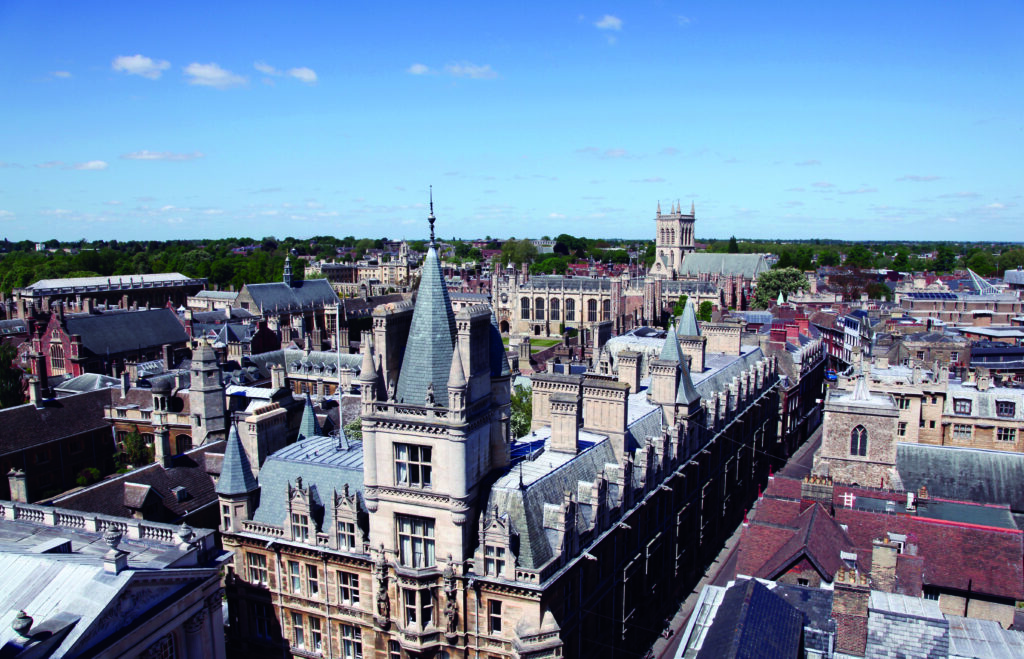 The cathedral city of Ely
Renowned for its incredible cathedral, the origins of which date back to AD672, Ely is one of the most picturesque cities in the country. The spires of the famed cathedral dominate the skyline, and a day spent wondering its cavernous interior and marvelling at its mix of architectural styles (from Norman to baroque) is a day truly well spent.
But Ely has much more to offer. Its historical importance continues as the site of Oliver Cromwell's house, which not only informs you of one of our most (in)famous rulers, but also provides a fascinating snapshot of 17th-century life.
For those who want to get away from the city, the Wicken Fen Nature Reserve is just a few miles to the south – perfect for walkers, birdwatchers, and those after a pleasant spot for a picnic.
When it's time to take the weight off your feet, and maybe put your glad rags on for a nice meal, Ely is full of quaint coffee shops, bistros and fine-dining restaurants.
Whether you're after city living or country walks, historical interest or more modern-day pursuits, Ely is the place for you.
It's no coincidence, then, that we built our stunning St James' Park development just a five-minute walk from the centre of Ely – perfectly positioned to make the most of this glorious city.
A punt on the River Cam
As synonymous with Cambridge as the spires of King's College and cycling on quaint cobbled streets, you will find the serene waters and verdant banks of the River Cam.
There's no better way to experience this wonderful waterway than a traditional punt along the River Cam, or if you fancy taking the helm yourself, you'll find operators who can teach you in this most traditional of transports. 
But if you're anything like us, you'll prefer the idea of sitting back while someone else does the hard work. One of our favourite routes is to punt south from Cambridge and end up in the picture postcard village of Grantchester (made famous by the television show), where, after your oh-so-exhausting trip, you can indulge in a spot of cream tea at The Orchard Tree Garden. 
Cambridge experiences don't get much more quintessential.
For those of you who live in our nearby Hopkins Homes development at Kingley Grove, the River Cam at Grantchester is just nine miles to the south, so you're perfectly positioned to take a punt on it.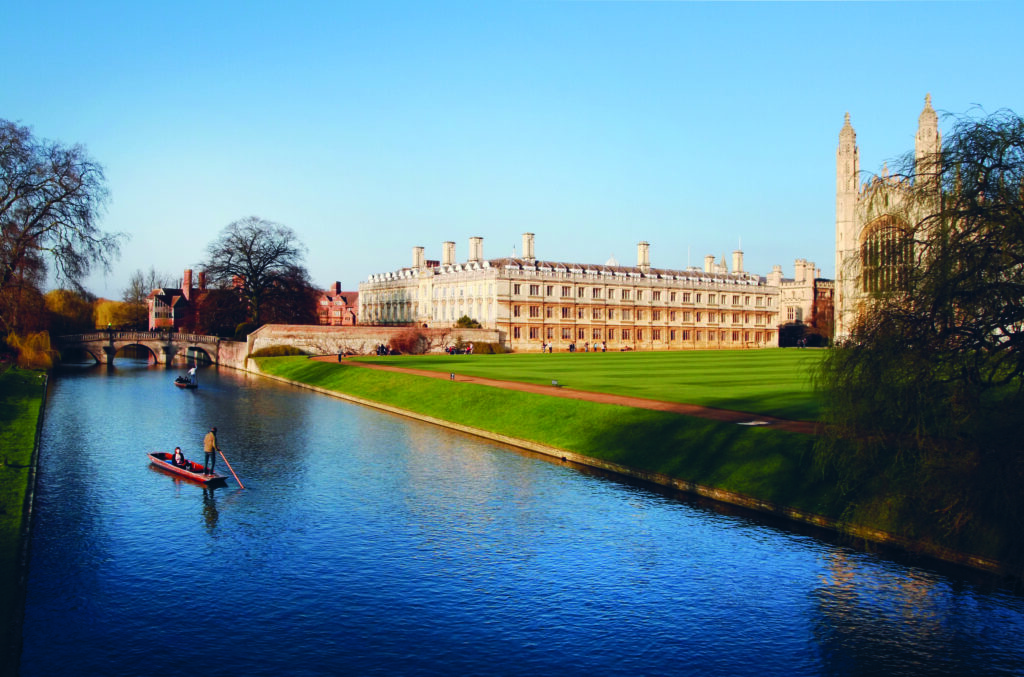 Chippenham Park Gardens
The old saying goes, "If you want to be happy for a lifetime, be a gardener" so when you see the glorious grounds of Chippenham Park Gardens, you will understand why. 
The history of the gardens goes back 300 years, being originally designed as an Anglo-Dutch landscape of canals, parks, woodland and formal gardens – a design that remains largely unchanged today. (The estate was permitted by William III, better known as 'William of Orange' due to his Dutch descent.)
A testament to how well the gardens are maintained, they've been awarded the highest two-star rating by the Good Gardens Guide. Enthusiasts will undoubtedly notice the swathes of snowdrops and aconites that bloom in late winter followed by a spring showcase of daffodils, hellebores and spring bulbs.
While those of us who aren't familiar with particular floral genera, will simply marvel at the scale and beauty on show. 
Those living at our Miller's Place development in Soham also find themselves in the enviable position of being just six miles from the gardens. 
The Imperial War Museum in Duxford
A 22-minute drive south from Cambridge is Europe's largest aviation museum, the Imperial War Museum in Duxford. A celebration of this country's unparalleled aviation history, IWM Duxford lets you walk through the same hangars and buildings as those who served during RAF Duxford's illustrious history. 
Unlike other aeronautical museums, the site of IWM Duxford is an exhibit itself, where you can see hangars full of planes going back through the decades. For many, the finest sights on offer will be the WW2 engineering marvels of the Hurricane and Spitfire – Duxford serving as a base for many of the pilots who fought in the Battle of Britain.
A paean to the engineering feats of history's heroes of the skies, IWM Duxford is a place that will delight people of all ages. 
The Cambridge Gin Laboratory
The Cambridge Gin Laboratory are on a mission – to teach the world to gin. By which we mean, they've created an interactive space in the centre of Cambridge where people can learn about this most popular of tipples. 
Take a seat in their Gin Classroom and discover the history and mysteries of gin production throughout the ages. Learn how to taste gin like the professionals and blend your own personal brand of gin as guided by their experts. 
Once you've graduated gin university, it's time for the tasting room, where an array of award-winning Cambridge Distillery Gins are available for your now highly educated and nuanced palette to sample. Or to just down in one – it's your call.
And having been ginspired (sorry) by the tasting room, you'll have the chance to start – or expand – your gin collection in their well-stocked shop. 
**
What did you think to our five best things to do in Cambridgeshire? Do you think something else should have made the list? We're always interested in finding new things to do in this amazing county, so get in touch with us on social media and recommend your favourite spot.