Downsizing or rightsizing?
Downsizing is the process of moving to a smaller home, often when children have flown the nest and your home feels too large to manage. You don't need the excess space or the hassle of maintaining a bigger property, so you move into something that fits you better.
The term 'downsizing', however, often has negative connotations, as people often think less is, well, less. But at Hopkins Homes, we see it as a really positive step, which is why we often use the term 'rightsizing.' After all, it's not that you're moving to a smaller home; it's that you're moving to a home that complements your lifestyle, frees you up to do more of what you enjoy, and gives you a better quality of life.
In fact, by moving out of a big city or commuter belt and freeing up equity in your previous property, you could be in a position to buy a larger home in a more beautiful environment. And that doesn't sound like 'downsizing' at all.
The advantages of rightsizing
Moving to a home that's 'right' for you has obvious financial advantages. If you've been in your current house for some time, it's likely to have increased in value – especially if it's in the heart of a commuter area. And with luck, you will have nearly paid off your mortgage – or it might already be a thing of the past.
As such, selling your existing home will free up a healthy amount of equity. More than that, you can buy a new home as a cash buyer, putting you in an enviable bargaining positioning, giving you a quicker chain, and allowing you to live mortgage-free.
However, we call it rightsizing for more than just financial reasons. A move that's 'right' for you is as much about securing your ideal lifestyle as it is about your bank balance.
If you move to a smaller home, having fewer rooms and less space means having less to upkeep and lower bills to pay, giving you more time and money to do the things you love.
But as we've said, rightsizing doesn't have to mean downsizing. You might decide to rightsize into a similar-sized home – or an even bigger one – as your freed-up equity lets you secure the house in the country or by the sea that you've always dreamed of.
For those rightsizing in later life, you can choose a property to suit your needs as you get older. That might mean a beautiful bungalow (such as the ones at our Butterfield Meadow development in Norfolk), so you no longer have to contend with stairs. It might mean a home with a smaller garden to maintain, or one that's nearer to everyday amenities and things to do.
Rightsizing is about what suits your needs and circumstances so you can get more out of your home – and out of life.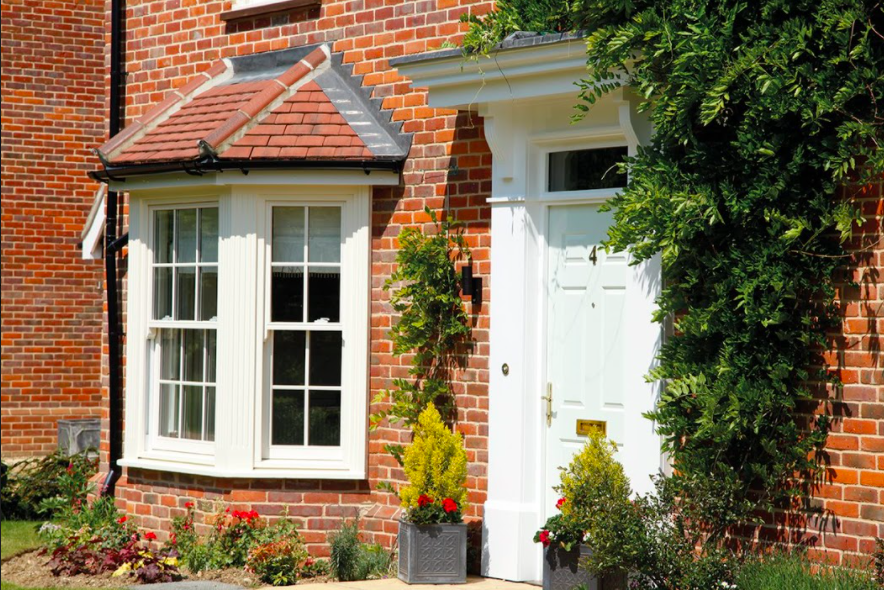 Things to consider before rightsizing
If you're thinking of rightsizing, there are a few things you should think about first:
Do you use all the space you currently have? If you do, then it's possible rightsizing isn't, well, right for you. A good indicator that you would benefit from a smaller home is if you don't use all the rooms in your current house.
If rightsizing feels right to you, then it's time to make a list of possible destinations. Do you want an apartment or a more traditional home? Do you want to be in the city or the country? On the coast or more inland? Or, as you'd find at our Sandpipers community in Suffolk, a mix of the two?
Do you need to declutter? If so, then try to give away or sell those items you can live without in advance of moving home. Concentrate on the 'easy' items first – books you've never read, crockery you don't use, that toastie-maker you realised was a mistake as soon as you bought it. Who knows, you might free up so much space, you don't need to dispense with your more sentimental possessions.
If you still have a mortgage remaining, do you want to try and pay it all off before rightsizing?
With the above carefully considered, you can now get onto the fun part – viewing properties. We know a good place to start looking. (Here, just in case you were wondering.)
Rightsizing your life
Rightsizing isn't about freeing up equity and moving into a smaller (or bigger) home. It's about matching your next property and the surrounding area with your goals in life. Which could indeed mean buying a smaller home that's easier to manage.
However, it might mean buying a bigger house in a less busy and more beautiful part of the country. It might mean moving closer to the amenities you need and the entertainment you want. Or it might mean moving closer to friends and family. (Or further away…)
In short, it means making a move that's right for you.
If you'd like help rightsizing your life, get in touch with us today. And for further reading on making your move easy, take a look at our buyer's guide.