How much does it cost to move home?
Finding out the price of a house is the easiest thing in the world. But finding out the actual cost of moving home? Sometimes it can feel like it's hard to get a straight answer.
The short answer is that the average UK house move in 2023 costs £9,327.99. But that is going to vary a lot, depending on your circumstances.
So we've put together a little moving home checklist to help you plan the next one. Because, at Hopkins Homes, we want your journey into your dream house to go as smoothly as possible, wherever it may be.
Let's start from the beginning — your valuations and surveys
Valuations are reasonably straightforward, and shouldn't cost much more than £200.
Surveys are a little more complex. A basic condition report can start at around £400. If you need more in-depth assessment, especially on older properties, you could be looking at upwards of £1500. This is where new builds benefit. Hopkins Homes come with a ten-year NHBC warranty, and you can be confident that they won't have any degradation issues. Not only that, but you won't even need to carry out a survey on a new build.
Stamp Duty
Stamp Duty is a tax attached to the purchase of your new home, and the average amount paid is £2,115.
Currently, in England and Northern Ireland, the stamp duty thresholds are as follows:
Properties up to the value of £125,000, stamp duty is set at 0%
The next £125,000 (the portion from £125,001 and £250,000), stamp duty is set at 2%
The next £675,000 (the portion from £250,001 and £925,000), stamp duty is set at 5%
The next £575,000 (the portion from £925,001 and £1.5 million), stamp duty is set at 10%
The remaining amount (the portion over £1.5 million), stamp duty is set at 12%
If you're not sure how much you're likely to have to pay, the UK government has this handy Stamp Duty calculator.
Legal fees
Generally these will sit between £800 and £1500. It's usually cheaper to choose a licensed conveyancer over a solicitor, though a solicitor will be better equipped to handle any legal issues you might run into. Should you choose a Hopkins property, we recommend a panel of expert solicitors who specialise in new builds.
You'll also want to budget for any searches your solicitor will have to carry out early searches. These will discover all the useful information you need about the property and surrounding infrastructure.
The little bits that it's easy to forget
You'll have to pay a money transfer fee for your solicitor to complete a house purchase, but it's typically only around £50. There are, however, some smaller things that aren't technically about the house purchase, but should be budgeted for.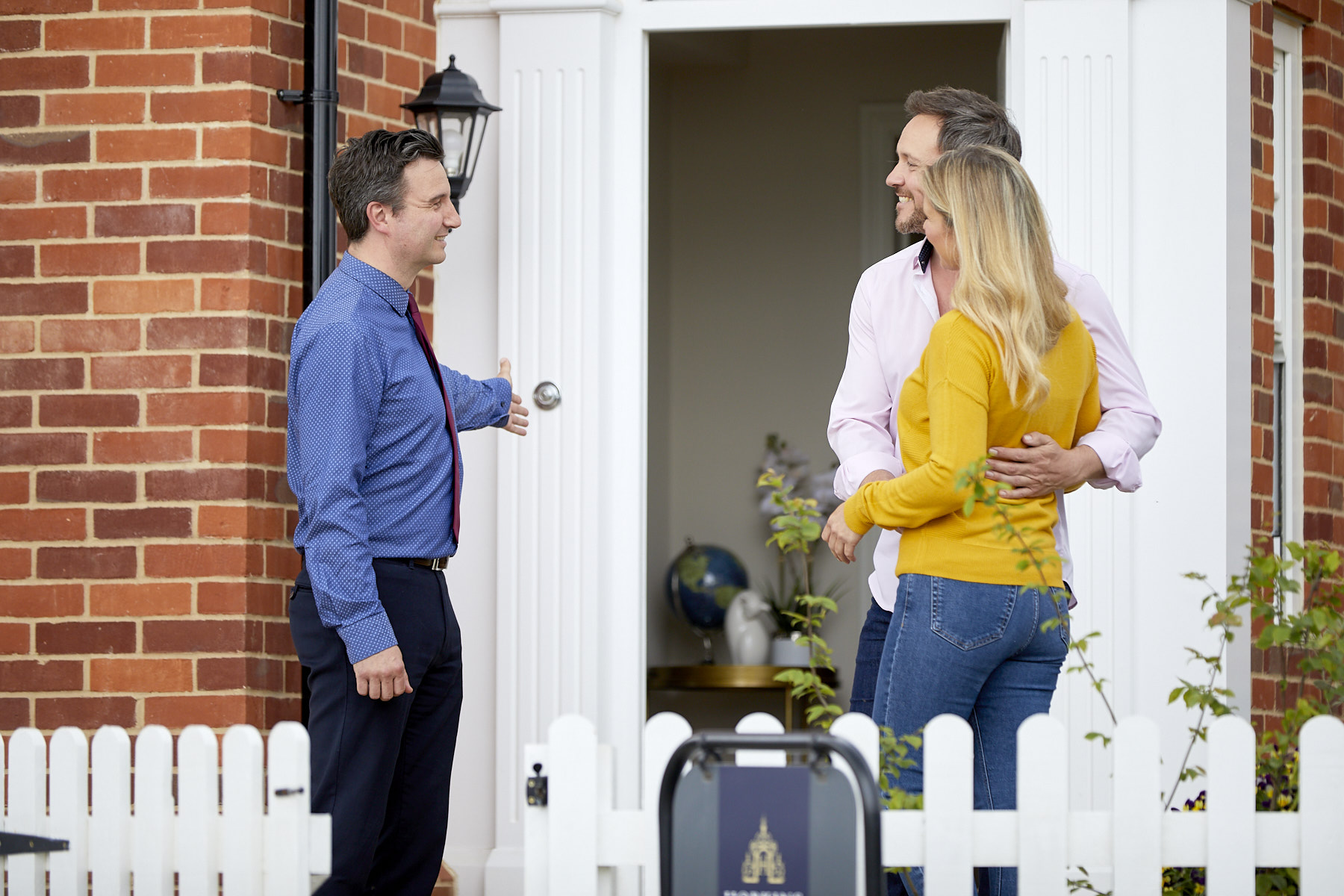 Buildings and contents insurance
Your buildings insurance needs to cover the cost of rebuilding your property in the event of a problem, not the full purchase value. You'll also want to make sure that your home's contents are protected, and the average UK combined policy works out around £150 per year.
Moving costs
This one's going to vary a lot, but if you're trusting your most beloved possessions and furniture with a company, it's worth making sure that they're insured and registered with the Removals Ombudsman or the British Association of Removers. To move the contents of a 3 bed home 50 miles with a reputable company, the 2020 average is £1,181, so it's worth bearing in mind.
Of course every move is different, there's no such thing as a perfect guide to moving house. You might find all kinds of interesting scenarios regarding utilities, broadband, and redirecting your post (which is very handy at £66.99 for the year) . A new build will alleviate many of these potential pitfalls, but having a small buffer is always recommended.
You never know, maybe everything will be seamless, and you can spend that on a special treat for your new home. Like a replacement for the calculator you wore out on all these numbers.