New Homes Week 2023 - shining a light on energy-efficiency
February 27th marks New Homes Week 2023 and this year's campaign comes at a time of great uncertainty for many, with sky-high energy bills and a cost-of-living crisis. These factors are making a cross-section of homebuyers question whether now is a good time to buy. And for this reason, the 2023 campaign helps to address the positives around buying a new build home.
Energy-efficiency is at the top of the agenda. As energy prices and household utility bills continue to rise, the need for an energy-efficient home has never been greater. The UK has some of the least energy-efficient housing stock in Europe, with over 70% of homes built before 1980.
The market for retrofitting existing homes to make them more energy-efficient still has a long way to go, with few viable options available. Updating an older home to modern standards could cost more than £70,000*.
Our Approach To Energy Efficient Living
Hopkins Homes has a track record of building distinctive homes and environments that retain the heritage of the past, whilst offering energy-efficient modern living.
Lee Barnard, Managing Director of Hopkins Homes, said "Our approach to house building means that energy-efficiency is weaved into the fabric of each property, rather than added as an afterthought.   All our new homes are EPC rated A or B for energy-efficiency, with less than 4% of older homes achieving the same grade*."
Embracing New Technologies
UK housebuilders are increasingly embracing new technologies to realise potential environmental and financial savings.  The latest 'Watt a Save' report by the Home Builders Federation has shown that owners of new build homes could save £3,100** on annual energy bills.
Monika Hanlon, Group Sales & Marketing Director at Hopkins Homes said "There are so many benefits of buying a newly built home from Hopkins Homes over an older property.  From reduced energy bills, no hidden renovation costs or major DIY, the chance to personalise your home before you move in and of course, the additional buying schemes available.  The list goes on. It is an easy decision to make."
Real Life Experience
One of Hopkins Homes' customers, Tracey Tomlinson, talks about her experience at Kingsfleet, Thetford, commenting, "I've always had new builds – I love the convenience and peace-of-mind you get from a new build. Also, we're at a stage in our lives where we're not looking for a 'project', or to do any work to a house."
Tracey continued, "The team at Hopkins Homes totally exceeded my expectations.  There was great attention to detail, not only on the inside of the house, but the driveway and front garden too.  At the point of the 90-day inspection there were only two very minor issues, but these were carried out quickly, so I have nothing but praise for the aftercare we've received from Hopkins Homes.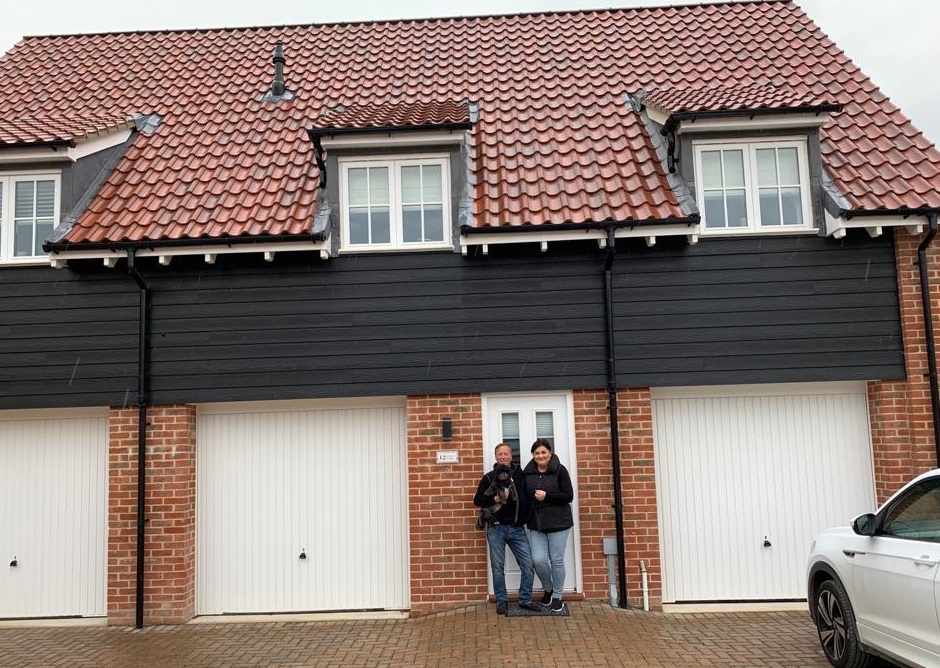 The whole development is evolving into a great little community and the broadband is very fast, which is important, as I work from home and we have Sky Glass. Even my IT colleague was impressed when he came to visit."
"Would we ever move? I doubt it… perhaps to a bigger place one day, but we'd want it to be a Hopkins home."
*Data source: 'Get on with living report', the Home Builders Federation. According to HBF research looking at the average costs of repair works on a 3 bed semi-detached house.
** Data source: 'Watt a save' report (February 2023), the Home Builders Federation.  According to HBF analysis of EPC data, based on the April 2023 EPG increase.