Corporate and Social Responsibility
We take enormous pride in the quality and appeal of the homes we build and we are also very much aware of our responsibilities, impact and contribution – which can be summed up into three areas.
Ethos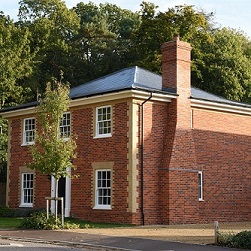 The Hopkins Ethos is simple – do what is right to the highest possible standards. We take no shortcuts, and make no compromises, in our pursuit of excellence. We only work with materials that match the quality people expect from Hopkins and that will complement and enhance the local area. It's one of the cornerstones of the Hopkins Group; we craft properties that we are proud of, in which our customers embrace their own style and, together, we make a home. We don't just build identikit houses, we create communities where people want to live.
Environmental Awareness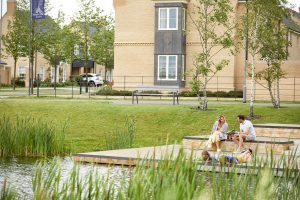 Our work to minimise environmental impact is at the heart of every Hopkins development. It begins with design.
Each site is different and has its own challenges, so we deploy sustainable solutions. For example, we build attenuation basins, ponds and urban drainage rather than just building a soakaway. If there's an existing ditch network we will always seek to use that, rather than digging and levelling the ground to install a pipe network. Consideration for the existing environment plays a large part in our design concepts for all Hopkins development sites, which must be desirable to live in. Trees and natural features are retained wherever possible, often as boundaries; and we consult with experts when necessary to ensure our planting will mature in keeping with the existing surroundings.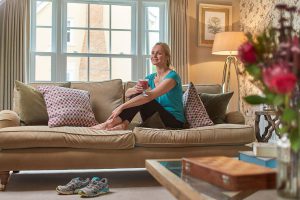 When it comes to individual properties, we take a 'fabric-first' approach to reducing carbon emissions. Rather than building a standard home, then adding environmental measures like solar panels as an afterthought, we create solutions in the fabric of the building. The features we use, such as sash windows, are all tested and only installed if they are energy efficient. All our window frames are made of sustainably sourced timber and manufactured using ecologically friendly techniques.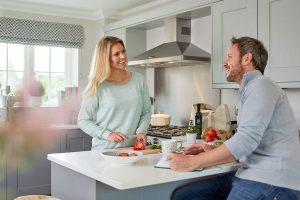 We constantly review our use of materials and select those which will last and improve with age, can be sustainably sourced and are manufactured in an eco-friendly manner. Many of the homes we create now are heated using air source heat pumps to deliver home comforts and efficiency. We have also introduced flue gas heat recovery and waste-water heat recovery into many of our new homes to reduce carbon emissions. All these measures result in homes which meet all requirements for energy saving, and at the same time are practical and look beautiful.
Investing in people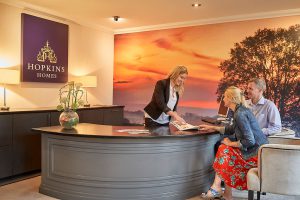 We nurture employee talent, including sponsored degrees, apprenticeships, in-house training and promote ample opportunities for career development. Many of our managers and senior staff originally joined our team in a more junior position and have been helped, encouraged and supported to fulfil their full potential; progressing their careers, attaining personal achievement and making a valuable contribution to the success of the Hopkins Group.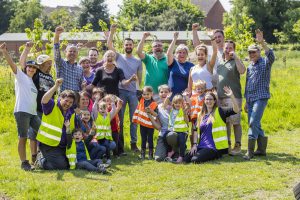 We also hold regular volunteer days where staff are invited to provide practical support to a local charity. The volunteer days are extremely popular and, we believe, benefit all parties. Our staff get hands-on experience of some of the work that often goes unseen in our communities, we get a great framework for team building with members of different departments working alongside each other when they otherwise wouldn't do so and, of course, the charity gets a very willing and enthusiastic group to undertake the day's tasks.
People are proud to work for Hopkins, meaning that we attract the best talent, which in turn allows us to keep building some of East Anglia's finest new homes.