Laura's Perspective to mark #WomeninConstructionWeek and #IWD2023
To mark #WomenInConstructionWeek and #IWD2023 (International Women's Day), we spoke to Laura Townes, our Strategic Land Manager about her role at Hopkins Homes and her thoughts on working in the industry.
Laura, tell us about your role at Hopkins Homes.
I'm the Strategic Land Manager at Hopkins Homes and have been with the company for nearly two years. This is the first role within Hopkins Homes that is dedicated purely to strategic land.
Strategic land is undeveloped sites that may have the potential for planning permission.  The success of a strategic site is driven by planning policy and the requirements of the local area.  The process can take several years to come to fruition, if at all.
Hopkins Homes is renowned for building distinctive homes and environments that retain the heritage of the past, whilst offering energy efficient living.  We are committed to outstanding design and building quality and for this reason, we are often seen as the developer of choice by landowners seeking to realise the potential value of their land.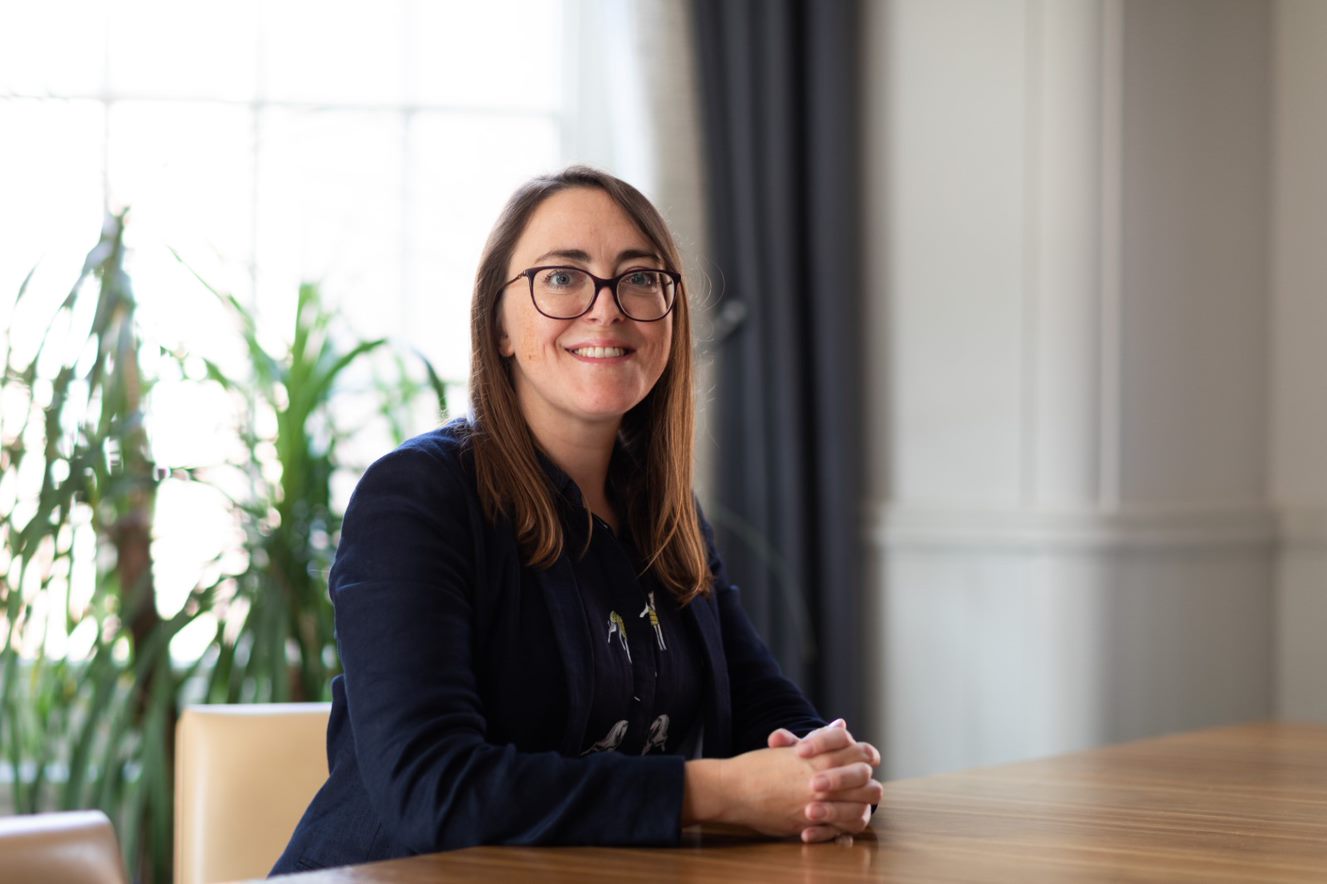 How did you get to this point in your career?
My career background is in Planning – I am a Chartered Town Planner. I read Psychology at University, but I always had an interest in the built environment, so upon graduating I did some voluntary work experience which solidified my interest in town planning.
After completing my MSc in Spatial Planning, I spent a short time in local authority as a Planning Officer before joining Bidwells as a Planning Consultant, where I completed my professional qualifications in Planning and an MA in Urban Design.
After 8 years at Bidwells, I joined Persimmon Homes as their Planning Manager. I was fortunate to be mentored in the Land role there, which eventually led to being promoted to Head of Land and Planning.
After 8 years at Persimmon Homes, I was ready for a change and joined Hopkins Homes to specialise in Strategic Land, which bridges both Land and Planning disciplines.
What's great about working in Land?
Working in Land is incredibly varied because it requires a wide range of skills and activities. Skills include written and verbal communication, relationship building, numeracy for viability work, and analysis for assessing the planning prospects of a site.
The role is partly desk based for research and report writing, but there is also a lot of time out of the office visiting prospective sites and attending meetings. As someone who enjoys information gathering and relationship building, the role is particularly enjoyable due to the amount of continuing professional development (CPD) and networking opportunities it provides.
What are the challenges of your role?
There is a finite amount of suitable development land, so there is a lot of competition. Reviewing new opportunities, preparing and submitting bids can involve a lot of work that ultimately is abortive if not successful.  However, that means the successes are even more rewarding.
Relationships with landowners, agents, consultants, planning officers and politicians are an important part of achieving success in this role.
What is it like to work for Hopkins Homes?
Everyone at Hopkins Homes has a great team-work ethic – it's like one big family. We all have diverse skills and make different contributions to the team, so we are more successful together than as individuals. Whilst we are held accountable to a very high standard with pressure to deliver, there is a great camaraderie across the business, with a lot of fun along the way.
What's the future like for women in construction?
The industry has been consciously making efforts to change for some time through various initiatives, and I know many driven and inspirational women who have achieved senior positions. There now seems to be a more even proportion of women entering the profession, who are climbing the ranks alongside their male peers.
Whilst there may still be some disparity across the sector as a whole, I am confident it will continue to improve exponentially, particularly as women are starting to become better represented in upper management roles. I think the industry has changed significantly in a relatively short period of time, so I would definitely encourage women to consider Land and Planning as an enjoyable and rewarding career with plenty of opportunities to succeed.
If you'd like to join the Hopkins Homes team, find out more here.