Tips for looking after a new build garden
We talk to professional landscaper, Chris Taylor for some tips on looking after a new-build garden and designing an outside space that's right for you.
Buying a new home is an exciting prospect for most buyers with a blank canvas to personalise and tailor.  The garden however is often forgotten amidst this excitement, as new homeowners focus their attention on settling in and personalising their interiors.
Getting Started with a New-Build Garden
A new-build garden might seem like a daunting proposition, but it's the perfect place to find your inner gardener and put your creativity into practice. Whilst It's no secret that a new garden can present challenges, it can also offer opportunity in equal measure, maybe yours is a plot that has been laid entirely to lawn or just topsoil. Either way don't be put off. There's a lot you can do to ensure that you get the very best from your outdoor spaces.
Where to Begin?
The best way to get started is to spend some time in your new garden, gather ideas and inspiration. Assess your garden, where does the sun rise and fall? What direction does the garden face? Spend time looking around the local area to see what grows well in the local conditions. Create a wish list and sketch out a plan for your outdoor space.   Make a scrap book of styles, features and garden ideas you like – magazines, books, websites, Instagram and Pinterest are all great sources of information & inspiration.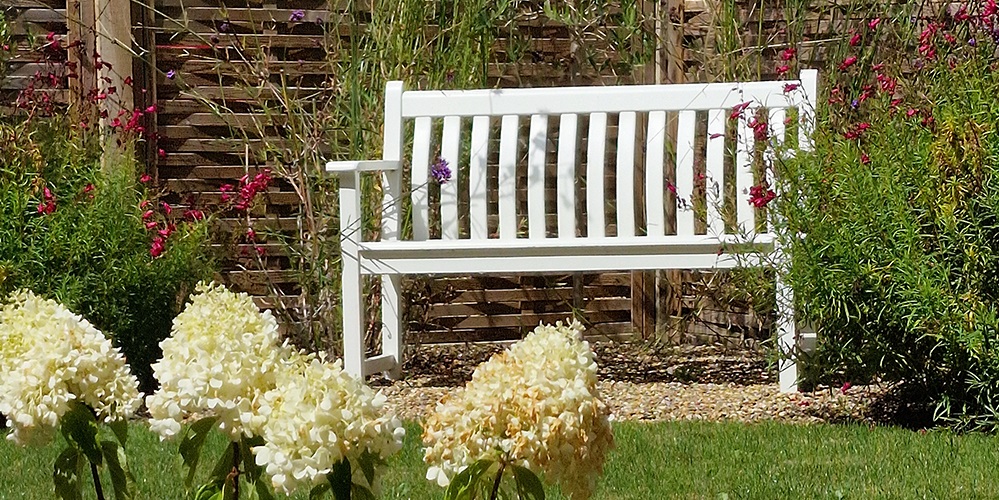 First Things First
It is a good idea to lay the garden to lawn as soon as possible. This offers a low maintenance, weed free, useable area that can be enjoyed whilst you make decisions surrounding the wider design.
New-build gardens are designed specifically for lawns.  This is to help with drainage, as the rainwater permeates through the lawn alleviating surface water build-up.  If you plan on increasing your patio space, you will need to re-assess your drainage requirements.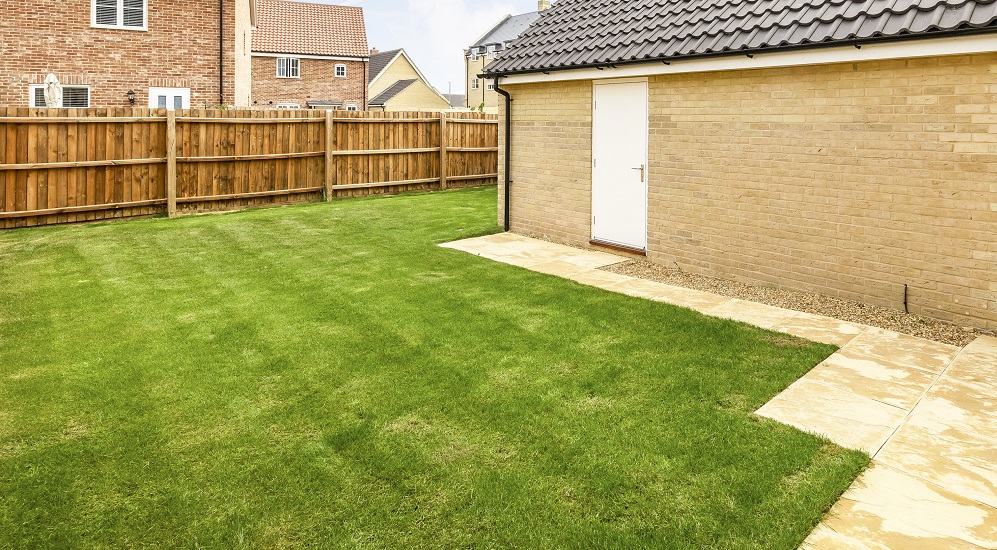 Understanding Your Soil
One of the most common problems people face with new-build gardens is the soil. Is it compacted, is it of a suitable quality and what is the pH? DON'T PANIC!
Dig over the topsoil to help break up any compaction and allow plants, seeding and turf to build meaningful roots.  Adding soil conditioner such as manure or spent mushroom compost and forking through the soil (at least a bucketful per square metre,) will help improve drainage and fertility.  Level the ground as much as possible, breaking up any big lumps from rotavating and then tread the soil.  The flatter and firmer your soil becomes, the better your lawn or plant beds will look.
If there are areas that you're not going to plant immediately, consider using bark mulch to cover, as this will maintain soil health and reduce any weed growth until you are at the stage to install the planting.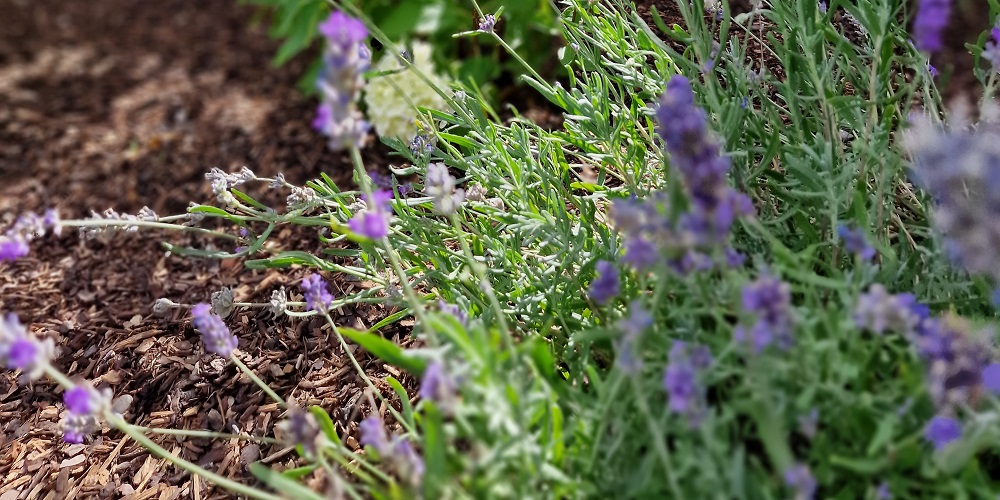 Hard Landscaping & Levels
Now that you understand where the sun shines into your garden, you can plan where your patios and paths are best located, allowing you to make the very most of the available sunshine. Is the sun at the back of the garden rather than the front during the evening, for example? Remember, if you plan on hard landscaping additional areas of your garden, you will need to add additional drainage.
Consider the levels – adding raised beds will add immediate height and interest to the garden. Think of how the space will work for you and others that will be using the garden. Are there children or pets in the household that need to be considered? Would you like a herb garden for use in the kitchen, or to cut garden flowers for the house? Is your preference sharp, angular contemporary lines or maybe sweeping curves for a more cottage garden feel? The choice is yours, but clever design and clear ideas at this early stage are essential for a cohesive garden once completed.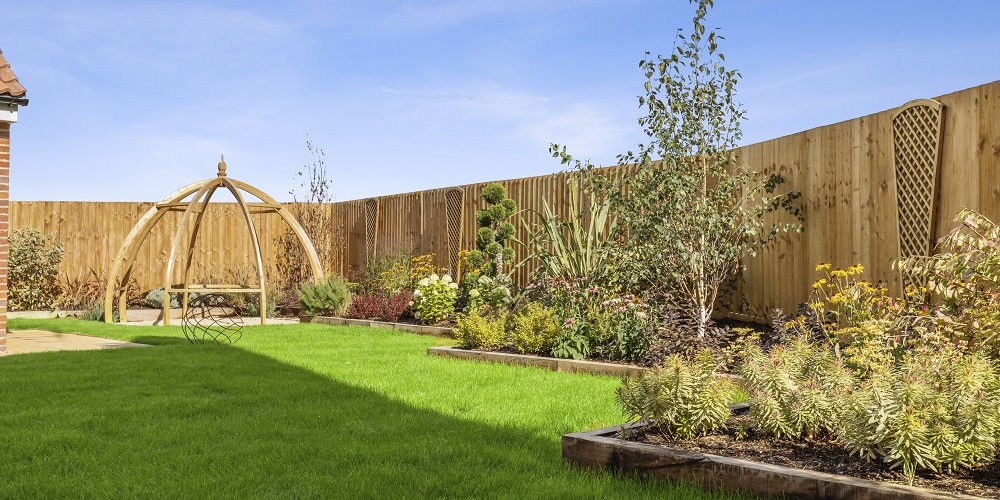 Planting
Now that you've got your design together, start thinking about the plants – colour, shape, form, texture, size, evergreen, deciduous, herbaceous or annual. Consider seasonal flowering and edible plants such as apples, strawberries and vegetables. Think of the seasons and choose your plants carefully to add year-round interest.
Take time to research exactly what you need from the planting and don't be afraid to move things if they aren't in the right position, or you fancy a change.
Consider maintenance and how much time you want to spend in the garden enjoying it, compared to time spent `working` on it. Pots and window boxes can provide instant colour and offer the flexibility of being moved around the space as needed. Gravel with nicely shaped borders gives a low maintenance space that looks good all year.
It pays to decide on the long-term plants first, such as hedges, as they can be growing away happily while you get everything else sorted. Autumn and spring are the best times for planting, as the heat of the summer has passed, although it can be done at any time of year, if the soil isn't frozen or waterlogged. However, be aware that if you plant in the summer, you will need to spend a lot more time watering.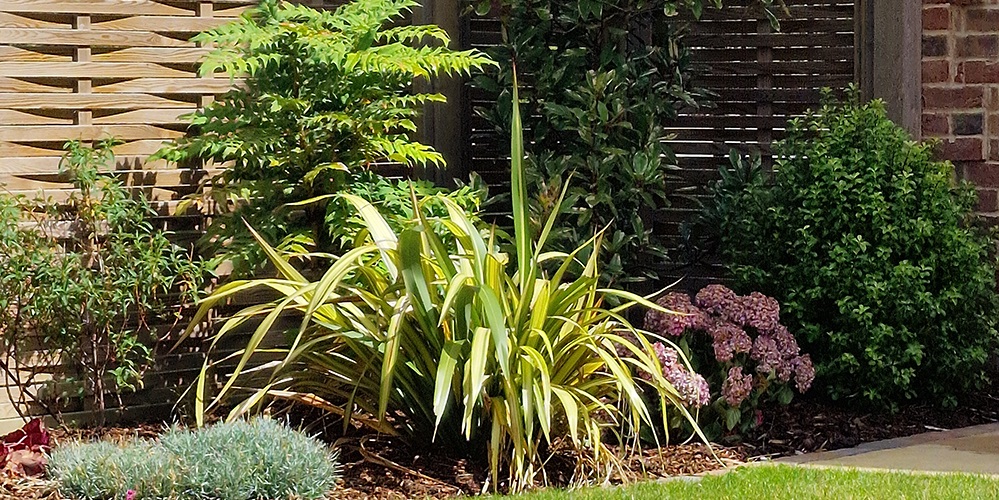 Grow Your Own Privacy
Planting small trees and hedges are one of the best solutions for additional screening. It's generally best to buy smaller, younger plants and let them get established if you have time on your side.
Other garden features such as trellises and pergolas can be useful for adding visual interest, height and privacy to the garden. Garden structures painted black will make the object feel further away from the eye and add depth to the garden, whilst making any foliage (climbers etc.) really pop against the black background.
A perfectly positioned tree or pergola can block the views from any overlooking windows, but you need to be careful, check your covenants for details of what and where you can plant/build.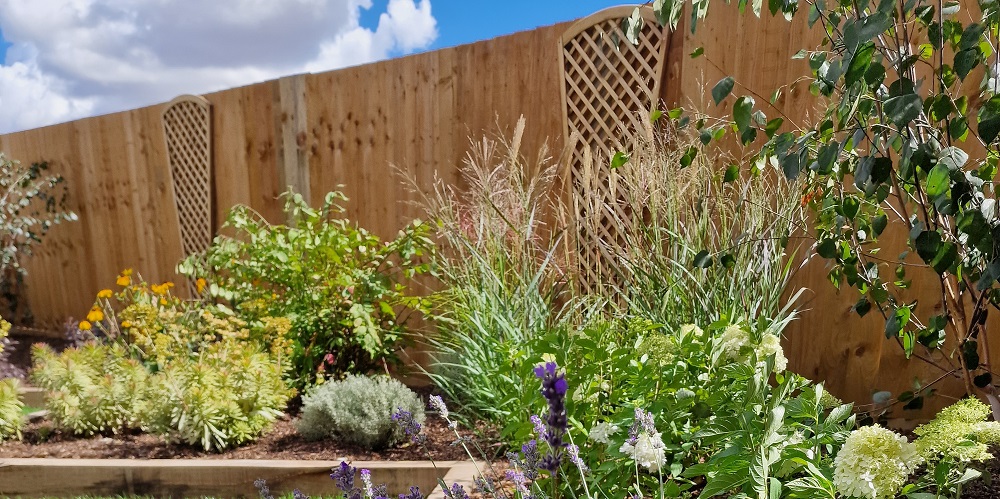 Accessorise Your Garden
Adding accessories – lighting, furniture and seating – gives you a chance to brighten up your space and allow you to extend your living area into the garden.
Comfortable garden furniture is a must and BBQs, along with the growing popularity of outdoor kitchens will help bring the fun to your outdoor space.
Enhancing your garden with carefully selected accessories and décor – parasols, cushions, outdoor rugs, statues and sculptures – will help personalise your space to create a relaxing sanctuary.