The Hopkins Team
The Hopkins Homes team has grown with a shared vision of creating exceptional quality homes and environments that people will love living in for years to come. That was true back in 1985 when James Hopkins created his first project, and holds true today.
Across the company we support our team to grow and develop with training and funding education. You will find people at all stages of their careers with Hopkins who have been sponsored through education, whether through apprenticeships or grants, allowing us to nurture some of the industry's best emerging talents. In return, people are ambitious to work at Hopkins, recognising the value of our vision to their careers.
The Board is made up of experienced Directors who lead their respective departments of talented professionals – find out more below.
James Hopkins – Founder and CEO
James is the founder and driving force behind the Hopkins Group since it began in 1985. The Hopkins Group is now the largest privately-owned property developer in East Anglia with a reputation for exceptional design and superior quality.  James is a passionate advocate of local charities and, through the Hopkins Charitable Fund, supports a range of causes throughout East Anglia, particularly those tackling homelessness, deprivation and social issues. An entrepreneur in the truest sense, James has a number of other commercial interests including farming, hospitality and the IT sector.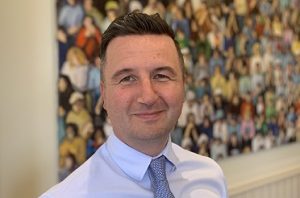 Lee Barnard – Group Managing Director
Coming from a sales management background, Lee joined the Hopkins Group in 2000.  Quickly rising through the ranks, in 2011 Lee accepted a position on the Board as Sales and Marketing Director.  Over the past 20 years Lee has accumulated extensive knowledge and experience in all aspects of the industry and understands the company's vision, which coupled with his skill and proficiency, saw him promoted to Group Managing Director in 2020.
Marcus Armitage – Production Director
Marcus has over 35 years' experience in the construction industry, beginning his career as a carpenter and joiner before moving into construction management. Marcus joined Hopkins Homes as a Site Manager in 1998, quickly progressing to Construction Manager and then Construction Director in 2015. Marcus has overall responsibility for all build and site activity and ensuring the Group's uncompromising standards of quality and craftsmanship are strictly adhered to.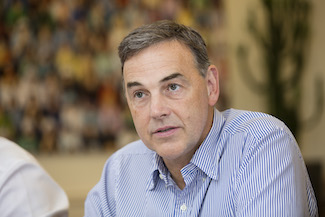 Simon Bryan – Development Director
Simon joined Hopkins Homes as Land Manager in 1999 and was appointed as Development Director in 2001. Simon holds a Building Degree (with Commendation) from Nottingham Trent University and has over 35 years' experience in housebuilding, having worked previously for Wilcon Homes (Wilson Connolly). His extensive knowledge of the industry allows him to successfully lead the in-house technical, architectural and planning teams.
Michael Cox – Executive Director and CFO
Michael is a Fellow of the Institute of Chartered Accountants and holds an MBA (with Distinction) from Cass Business School, London. With over 35 years' experience, Michael has worked with private and national housebuilders and, since joining as Finance Director in 2002, has applied that insight and expertise to plan and implement the sustained and managed growth of the Hopkins Group. He became Managing Director in 2006 and Executive Director/CFO in 2020.
Monika Hanlon – Sales and Marketing Director
Monika is a qualified surveyor with the Royal Institute of Chartered Surveyors (RICS), holds an MSc in Land Management from the University of Reading in addition to a BA in European Studies from University College London. Previously, Monika held the position of Regional Sales and Marketing Director at Bloor Homes and, prior to that, Head of Sales and Marketing at St James, part of the Berkeley Homes group. Highly skilled, motivated and driven, Monika was appointed Group Sales and Marketing Director in 2020.
Iain Jamie – Land Director
Iain is a Member of the Royal Institute of Chartered Surveyors (RICS) and read Real Estate and Land Management at the Royal Agricultural College, Cirencester. With over 20 years' experience in the property industry Iain had previously worked with Bidwells and Knight Frank in their Residential Teams operating throughout the Midlands and East Anglia. Iain joined Hopkins Homes as Land Director in 2009 and specialises in the acquisition and disposal of land opportunities and is responsible for the delivery of short, medium and long term prospects into the business.
Jonathan Agar – Non Executive Director
Jonathan has been Chief Executive of Birketts, a regional law firm, since 2013 where he is responsible for the firm's strategic direction and leading all aspects of business delivery and performance. Prior to this, Jonathan spent 15 years in the Financial Services sector in the City and seven years serving in the British Army. Jonathan is a Trustee of the Suffolk Community Foundation and a Governor of the Royal Hospital School where he chairs the Finance and Resources Committee.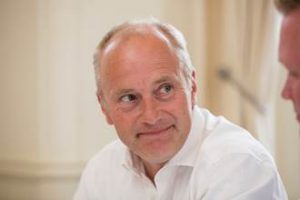 Martin Bailey – Non Executive Director
Martin is a Chartered Surveyor with his experience in the property industry spanning over 30 years. Having started his career as a graduate on the George Wimpey training scheme, Martin took his first position as a Land Buyer for Wimpey Homes in East Anglia and subsequently worked with the Development team at Savills in Norwich. In 2001, Martin joined Hopkins Homes and specialised in the purchase of land and property, both for development opportunities and expanding a property investment portfolio.