NHBC Pride in the Job Award for Hopkins Homes Site Manager
The site manager at Hopkins Homes' Blyth Vale development in Halesworth has received a prestigious National House Building Council (NHBC) Pride in the Job award.
Ryan Leggett received the award for excellence in site management at Blyth Vale, a development of stylish two, three and four bedroom homes in the picturesque Suffolk town of Halesworth.
Pride in the Job, first launched over forty years ago, is one of the most highly regarded accolades in the house-building industry. Judging for the awards is rigorous, with each site manager assessed across six key areas: consistency, attention to detail, leadership, interpretation of drawings and specifications, technical expertise, and health and safety.
Ryan began his career with Hopkins Homes in 2015. He was an Assistant Site Manager working across a number of sites, before he was promoted to his current role.
Ryan, who lives in Ipswich with his wife and two children, said: "It feels fantastic to win the award. I am very fortunate to have an excellent site team with me at the Blyth Vale development which is supported by a strong group of contractors.
"I particularly enjoy the challenge of working with a range of people across many professions to ensure the Blyth Vale development is as good as it can be."
Ryan said that a career in construction runs in his family with his father working as a builder.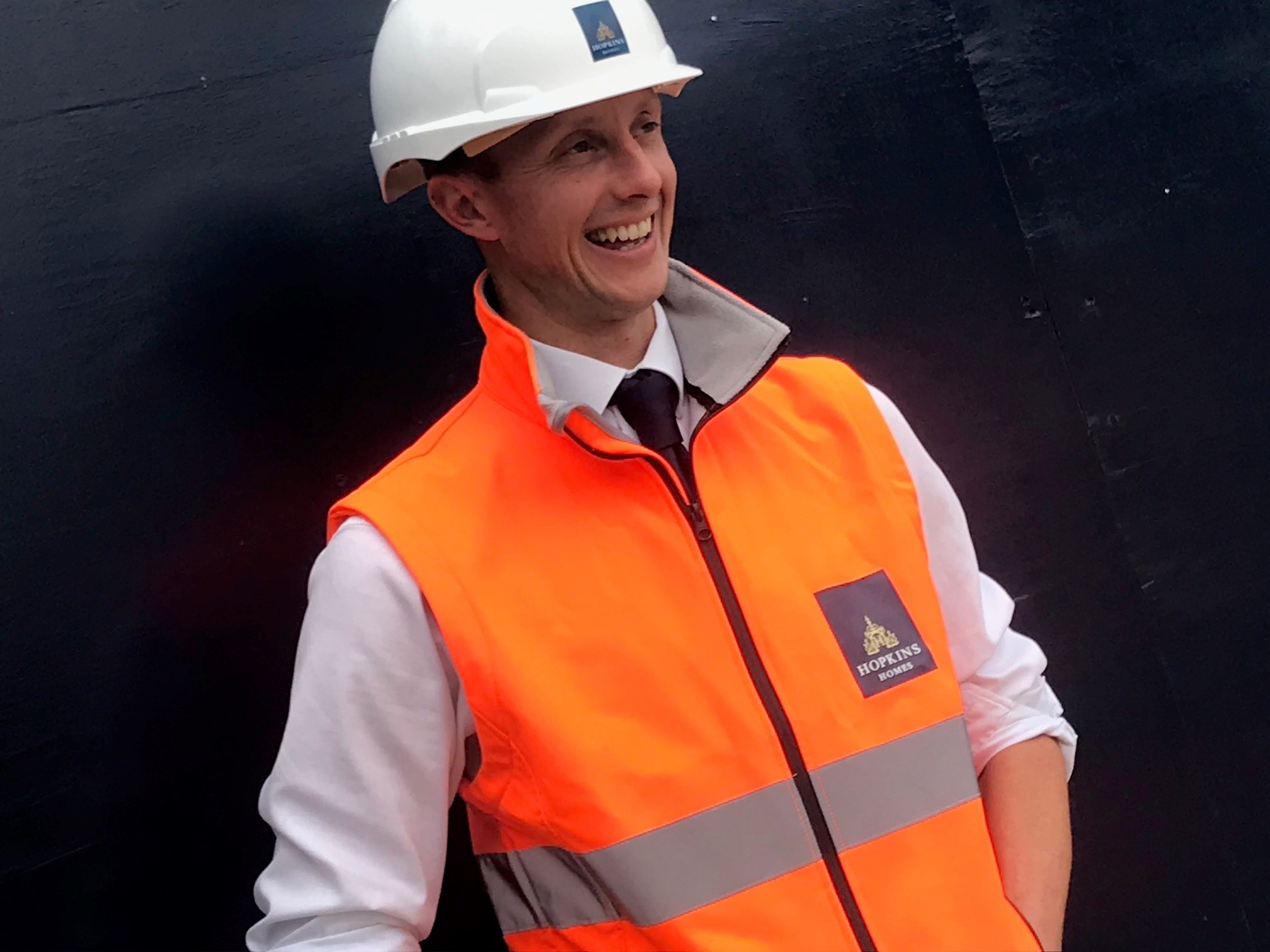 By recognising the very best site managers across the UK, the Pride in the Job Awards celebrate the vital role that site managers play in ensuring new homes are delivered on time, within safe build environments and to exacting construction quality standards. This year, just 450 site managers achieved a Quality Award out of 10,000 contenders from across the UK.
Lee Barnard, Group Managing Director of the Hopkins Group, said: "Ryan is a highly talented site manager and we are extremely proud of what he has achieved at Blyth Vale. This award is testament to his excellent standards, professional management style and clear leadership skills."
Commenting on the Awards, NHBC Chief Executive Steve Wood said: "Pride in the Job has been pivotal in improving the quality of new homes for more than 40 years. Despite the numerous challenges the industry has faced, the very best site managers of 2021 have remained focused on delivering high quality new homes for their customers.
"Pride in the Job winning sites have higher levels of homeowner satisfaction as these homes are among the very best in the country.
"Congratulations to all the 2021 Pride in the Job Quality Award winners – be proud of what you are building and the standards you are setting."
The Quality Award winners will go on to compete for Seal of Excellence and Regional Awards in the autumn, with the national, Supreme Award winners unveiled in January 2022.