Five best things to do in Norfolk
Beaches, birdwatching and beautiful stone-built villages. Such are the images Norfolk usually conjures – and with good reason. Norfolk is a county seemingly designed for walking along glorious beachfronts, taking in beautiful rural retreats, and catching sight of a magnificent great-crested grebe or two.
But with the cosmopolitan urban centres of Norwich and King's Lynn to explore and centuries of history to uncover, Norfolk has a little something to take everyone's fancy. Here are five that we think will take yours.
The Broads National Park
Less a thing to do and more a world to discover, the Broads National Park is Britain's largest protected wetland, spanning much of the eastern part of the county. With over 125 miles of waterways, it offers the seafaring fans among you the chance to spend hours on the water, taking in the spectacular scenery and filling up your camera's memory card. (Make sure you take two.)
Those with a fascination for Britain's wildlife will love it here – the Broads are home to a quarter of the country's rarest species. You're sure to see a bittern between the reeds and probably an otter floating along the River Fleet. And if you're really lucky, you'll spy the camera-shy harbour porpoise as it makes its graceful way in from the coast.
Because of its sheer size, the Broads makes a fantastic holiday destination, whether it's just you and your tent or the whole family and a Swiss-style chalet. With woodland, fens and the gentle riverside landscape to explore, the Broads is an ideal destination for cyclists and ramblers alike, while its many attractions by day and plethora of places to eat, drink and be merry by night, you'll never get bored in the Broads.
Our homes at Heronsgate, Blofield are on the doorstep of the Norfolk Broads.
Norwich Cathedral
Just thirty years after William the Conqueror's famous victory in 1066, the Normans were in Norwich and putting their stamp on the East Anglian scenery. (They demolished two Anglo-Saxon churches just to prove who was in charge.)
Dating back to 1096, Norwich Cathedral is one of East Anglia's most impressive structures and lies in the heart of Norwich's city centre. It has over 1,000 bosses (those ornate carvings that protrude from the walls) and the second-largest spire and cloisters in England. (Only Salisbury's is larger.)
Today, this breathtaking monument to Norman and medieval engineering is free to enter and offers services, tours and refreshments – along with a delightful gift shop to commemorate your visit. Explore those neck-craning cloisters, take in an art exhibition, and even get a close-up view of the peregrine falcons that have been nesting at the top of the Cathedral spire since 2012.
To discover more about this awe-inspiring place and keep up to date with upcoming events and attractions, visit their website here.
Hunstanton Beach
No Norfolk to-do list is complete without a trip to Hunstanton Beach. Renowned for its uniquely red-and-white-striped cliffs and stunning sunsets, Hunstanton Beach is also the only beach in East Anglia that faces west. Which means walks are a little less windswept than you might otherwise find in the part of the country.
Starting life as a beachside resort in the mid-19th century, Hunstanton Beach retains its Victorian charm, making it a popular destination for families and those seeking to escape the hubbub of the city. From the cultural delights of crazy golf(!) and Sea Life to the horticultural tranquility of the Esplanade Gardens, it's a fantastic place to bring the kids – big and small alike.
Away from the beach lies Old Hunstanton, which has a quintessential village atmosphere, defined by carstone-built properties and traditional British pubs.
Within just a half-mile radius of the coast, you can find dozens of restaurants, cafes and bistros to rest up and refuel. Berni Beans' famous afternoon tea is not to be missed while The Neptune offers exquisite fine dining in a charmingly cosy atmosphere.
Hunstanton is a beautiful place to visit, and an even better place to live. That's why we built our Butterfield Meadow development here, where you can find a range of charming two-bedroom apartments and two-, three- and four-bedroom houses and bungalows.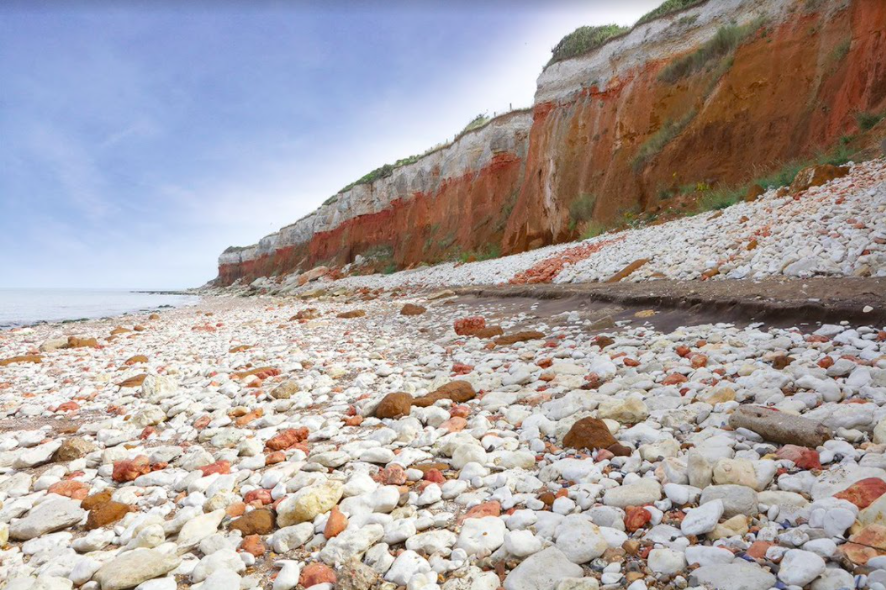 Thetford Forest
Towards the south of Norfolk (and crossing the border into Suffolk), Thetford Forest is the largest lowland forest in Britain.
Planted in the 1920s, Thetford Forest covers nearly 19,000 hectares. It's a patchwork of pines, heathland and broadleaves that acts as a refuge for a rich variety of animal and plant life – and is the perfect place to while away a day marvelling in the natural splendour that surrounds you.
There's plenty to do. You can hire out cosy cabins close to the River Thet (to the east of the forest) and sleep under a carpet of stars. You can spend time with a Forest Ranger who'll explain the workings of this wooded wonderland to you. St Helen's Picnic Site offers the perfect spot for an al fresco bite. And, of course, there are a host of walks and trails to explore on foot or by bike – many of which are dog-friendly, too.
Thetford is such a splendid place to visit you might not want to leave. And if you do want to make your move here permanent, take a look at our Kingsfleet development, which lies just to the north-east of Thetford and just two kilometres from the Thetford Forest boundary. Its collection of three- and four-bedroom terraced, link-attached and fully detached homes are perfect for families, couples and commuters looking to put Norwich, Ipswich and Cambridge all within easy reach.
Winbirri Vineyard
East Anglia is renowned for many things, but wine-making isn't necessarily one of them. However, the passionate people at Winbirri Vineyard are looking to put that right.
Situated east of Norwich and just a few hundred metres from the River Yare, Winbirri Vineyard is a family-run enterprise set within 25 acres of captivating Norfolk countryside.
When it comes to producing fine wines, they're not just here to make up the numbers. In fact, in 2017 they became the first English vineyard to win the prestigious Decanter World Wine Award for the Best Single Varietal White White.
While they're busy putting East Anglia on the world wine map, you can take a tour of their fantastic vineyard. Guided by experienced head winemaker Lee Dyer, you'll learn all about the history of Norfolk's Winbirri Vineyard, the methods they use to care for the vines, and why they use the grapes they do.
Of course, you'll also get the chance to try their beautiful bouquets, floral notes and mellow finishes on for size at their wine-tasting experiences – where you'll end the day as quite the connoisseur. Or with just a few bottles of perfect plonk to take home.
For those lucky enough in our nearby Heronsgate development, Winbirri Vineyards is just a 14-minute drive. But if you intend on trying out their delicious wines, might we suggest you take a taxi…
Is Norfolk For You?
So, there we have it. Five fabulous places to discover in the beautiful county of Norfolk.
Want to call Norfolk home? Then explore our new-build home developments in Norfolk and, once you've found the one that's right for you, book an appointment.
Before you know it, you'll be telling us what your five favourite spots in Norfolk are.