Buying a Hopkins Home
With Hopkins Homes, quality comes as standard, not as an extra. When you buy a house built by Hopkins Homes you are buying an outstanding new home.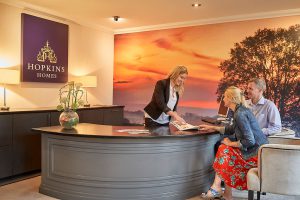 Over three decades we have earned a reputation for delivering high quality homes and developments; ones that people trust and aspire to. We share your standards.
Our customers are reassured by the passion of our designers, the timeless traditions upheld by our craftspeople and the fact that the properties we build epitomise everything we aspire to in a home ourselves.
We take time to build our homes and this can be seen: from the lead porch canopies to the traditional pargetting or the brickwork detailing. Our homes achieve a charm and spirit well worth the wait.
We build our homes with sustainably sourced timber windows, bricks and mortar specifically chosen for the development. We place energy efficiency at the heart of the home. No detail is overlooked on the outside or the inside. Depending on the stage of the build, we offer a wide range of finishes and extras for you to make your house your home from the very first day you move in.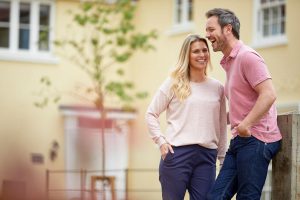 We consider the design, style, finishes and spacing of our properties and invest in dedicated green spaces to give our developments an open and spacious feel that perfectly blend with and complement the local vernacular,
We understand that you are making one of the biggest purchases of your life. Guaranteed quality is our tradition and we create homes and places that people want to live in for many years to come.