Commitment to plant more trees
We are committed to planting more trees.
Hopkins Homes has a track record of building distinctive homes and environments that retain the heritage of the past, whilst offering energy-efficient sustainable living.  We are calling it 'Eco-traditional'.
As part of this eco-traditional approach, we have been scaling up our carbon capture to improve the environments that we create, starting with an initial pledge to plant an additional one hundred trees at our developments in Bramford, Halesworth and Blofield. We are also targeting to plant at least two new trees per dwelling at all future developments.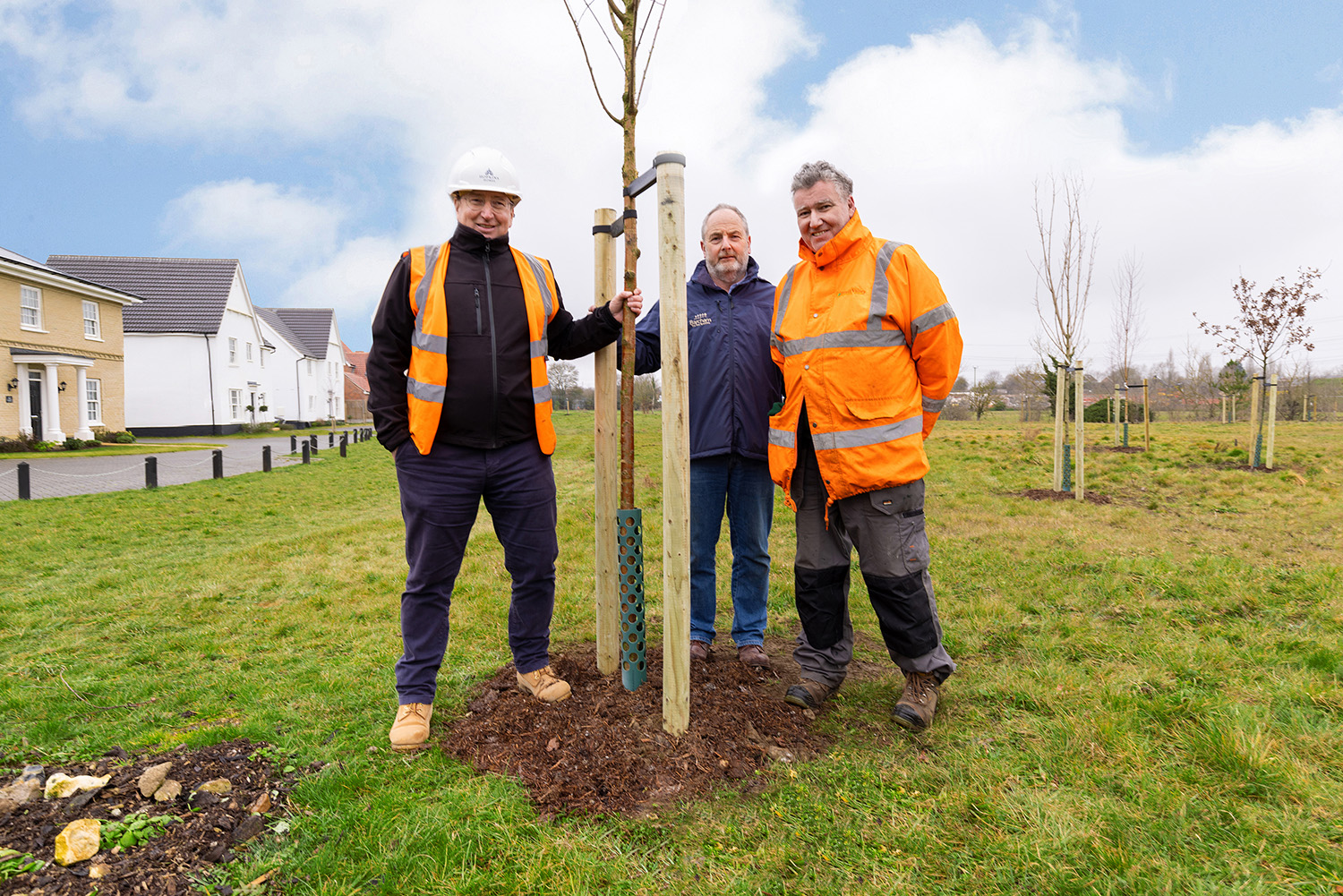 How much carbon a tree absorbs depends on the tree type, so we have selected one hundred trees according to their carbon rating scores, ensuring that the trees planted significantly benefit the ecosystem.  Eleven different species of tree have been chosen to make up the initial phase of one hundred trees, including Crab Apple, Common Alder and English Oak.
The Government has confirmed that developers will need to achieve 10% biodiversity net-gain at all large domestic, commercial and mixed-use sites from this November.
Simon Bryan, Development Director at Hopkins Homes said: "We take our commitment to addressing climate and environmental challenges very seriously. The housebuilding sector needs to act now if we are to reverse the trend of biodiversity loss in the UK."
"Planting more trees in the communities that we create delivers not only a carbon benefit but also a multitude of well-being and aesthetic benefits to those who live there. I'm very proud of the strides we're making towards our environmental net gain targets".