Hopkins Charitable Fund
Hopkins Homes has been part of the East Anglian landscape for over three decades. We're committed to leaving a positive legacy on our built environment to enhance the communities we're part of.  As part of this commitment to leaving a lasting positive legacy, the Hopkins family set up the Hopkins Charitable Fund in 2017. This endowment fund awards grants and donations to charities and community groups who make a difference to some of the most vulnerable people and families in our region.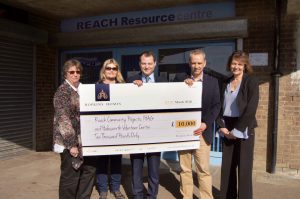 Our many commitments include being main sponsors of the Norfolk & Waveney Stars Awards, which celebrate acts of bravery, kindness and selflessness in the community; things that often go unseen. We also work with the War Memorials Commission to help fund the repair and restoration of the many war memorials across our towns and villages. We also support the Winter Crisis Fund to help alleviate the pressure of fuel poverty.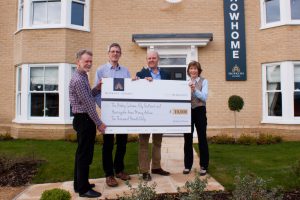 An exciting time of year is when the Hopkins Charitable Fund opens up the Charity Votes for everyone to vote for their preferred beneficiary. This provides a platform for smaller groups of unsung heroes doing extraordinary things to reach a wider audience.
Our charitable donations are administered by the Community Foundations for Norfolk, Suffolk and Cambridgeshire and War Memorials Trust, so charities wishing to be considered should apply via these organisations.
Further afield we support other fantastic initiatives such as the Banyan Tree Project in Kerala. This group funds health and education facilities for women and children who wouldn't otherwise have access to these resources. We're also proud supporters of the Blue Marine Foundation which promotes marine conservation through sustainable fishing practices and protecting marine conservation areas.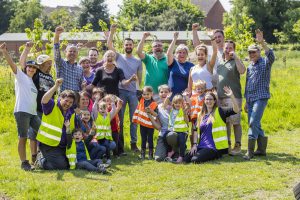 We also give our time. The team at Hopkins Homes gets involved in volunteer days and is given paid leave to enable us to take part in community projects. We like to get out and help out where we can.
For more information, or details of how to apply for grants or donations, please visit our Charity Fund page: www.hopkinshomescharity.co.uk